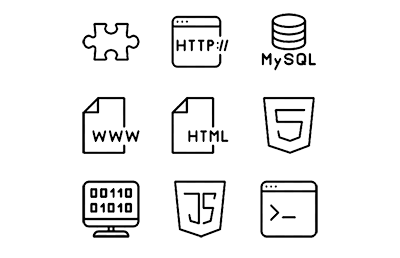 It's the non-design stuff
Web Development is about something beyond the CMS, it's a cooperative effort between numerous departments inside Zopsoft.

Once the designing part is complete, the development team (In the background) is responsible for creating and maintaining domains, SEO structures, feature integrations, incorporating existing frameworks, programming and even the security part.
What we can do
Online Softwares & Web Applications
Top class websites
Content Management Systems (CMS)
Customer Relationship Management Systems (CRM)
Product management software
eCommerce and payment gateways
Intranets
Online surveys
Document Management Systems
Content Management System (CMS)

WORDPRESS

JOOMLA

DRUPAL

MAGENTO

WOOCOMMERCE

TYPO3
CMS (Content Management Systems) is for those who don't want to mess with website codes, CMS saves your time so that you can quickly edit or manage your website. You and your team can easily access your CMS from any corner of the world. Support for all major web browsers i.e. IE, Chrome, Opera, Safari & Firefox on both windows and IOS.

We edit CMS as per the requirement to provide extra features like newsletters, custom forms or any other functionality.
Custom CRM Solutions


A Customer Relationship Management (CRM) is helpful in managing and interacting with current & new clients easily. It's a platform which permits various departments (sales, customer service, management, accounts) inside your organization to store data about a specific customer all in one place which is easily accessible to all.

At Zopsoft we develop custom CRM solutions which will help you to streamline and automate your business procedures to increase consumer loyality and satisfaction. You can easily access CRM through your CMS & the reporting feature is inbuilt.
Intranet Website/App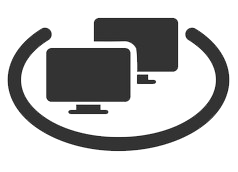 It's a website/web application which is only accessible to your staff within the office premises, no outsider can gain access. Internet can be accessed from anywhere but Intranet can only be accessed by someone inside the office or intranet network. You can share and store a wide range of data including reviews, hold gatherings, give preparing modules, store recordings, see timetables, occasion data and get hands to HR assets. You can use any type of content / format within the network.